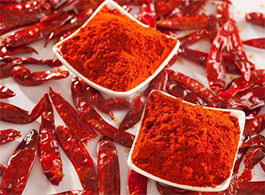 Indian Dry Red Chillies
We are a renowned supplier a wide array of Dry Red Chilli, which is mainly used to raise the color and taste of various cuisines. Procured from reliable vendors, our dry red chilli is highly demanded across the nation owing to its freshness, purity and rich taste. Dry red chilli is offered buy us, is extensively used in all kinds of food preparation in Indian cuisines.
Features
Purity
Freshness
Hot taste
Rich color
Hygienic packing
Fennel
Fennel is crunchy and slightly sweet, adding a refreshing contribution to the ever popular Mediterranean cuisine. Most often associated with Italian cooking, be sure to add this to your selection of fresh vegetables from the autumn through early spring when it is readily available and at its best.
Fennel is composed of a white or pale green bulb from which closely superimposed stalks are arranged. The stalks are topped with feathery green leaves near which flowers grow and produce fennel seeds. The bulb, stalk, leaves and seeds are all edible. Fennel belongs to the Umbellifereae family and is therefore closely related to parsley, carrots, dill and coriander. .
Cumin
Cumin Powder is one of the many spices, offered by us. We offer Cumin Powder that is used in the preparation of almost every dish as it adds a distinct aroma. Our Cumin Powder is in huge demand because of its scent, taste and flavor. We supply Cumin Powder in safe packaging at reasonable prices.
Mustard Seed
Mustard seeds can be white, yellow, black or brown, and are derived from three different plants. The black seeds are exceedingly pungent; they're also difficult to harvest, volatile and thus more expensive. White seeds tend to be much milder but can have the fieriness of the black, depending on how they're prepared. Black or brown mustard seeds are widely used in Indian, especially Bengali and Southern Asian, cooking. When fried, the taste is nutty rather than fiery.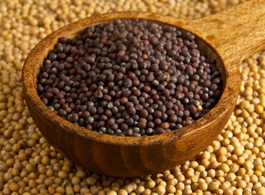 Coriander
We are acclaimed for making available the best Coriander Powder in the market. Our Coriander Powder is processed under controlled hygienic conditions using quality coriander. We offer Coriander Powder that adds a distinct taste, aroma and flavor to various dishes. We supply Coriander Powder that is hygienically packed to prolong its shelf life.
Turmeric
Turmeric Fingers offered by us has several health boosting capability and is used for preparation of various types of fine powders. These are considered to be key ingredients in food and are available in various flavors and colors. We are providing an excellent variety of these to our clients based on their exact requirements and these are completely tested for their effectiveness and quality. We are providing these products at reasonable rates to our clients from across the market and furthermore our vendors use best techniques for cultivation methods.
Features
No side effects
Safe to consume
Quality approved/li>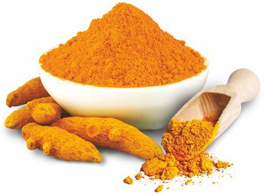 Salt
The pioneer of salt iodisation in India, Tata Salt, holds the distinction of being India's first national branded iodised salt. It has been consistently recognised as one of the country's leading food brands. Salt provided an assurance of purity in a market where unbranded salt of dubious quality was the norm. Using Vacuum Evaporation technology, Salt offered consumers a healthy, hygienic alternative - an iodised vacuum evaporated salt that was untouched by hand.
Whole Wheat
Wheat, the "Staff of Life," is the top cereal crop in the world – followed by corn and rice. It is the staple grain for at least a third of the world's population. Wheat is ubiquitous in the American diet – in breads, pasta, crackers, breakfast cereals, baked goods and pastries. Unfortunately, most of these products are made from refined flour, which is missing the most nutritious parts of the wheat kernel – the germ and bran. "Enriching" refined flour only adds a fraction of the nutrients that have been removed.
Wheat is classified according to planting season (winter or spring), hardness of the kernel (hard or soft) and color of the kernel (red or white). Winter wheat is planted in the fall and harvested in early summer; spring wheat is planted in spring and harvested in late summer. Hard red winter and hard red spring wheat are higher in protein than soft wheat and are most commonly used for all-purpose flour and yeast breads. Durum wheat is the hardest variety, and is used to make pasta. Soft red winter and soft white spring wheat are milled into flour for making cakes, cookies, pastries and crackers. The color of wheat kernels is in the bran layer; white wheat lacks the genes for color that red varieties have.
Raw Rice
Raw rice is nutritious which contains high carbohydrate and best source of protein. It is finely processed to remove foreign grains, particles and other dusts. It is free from all artificial colours and doesn't contains any adulterants. We always ensures and supplies 100% healthy and tasty rice. Our rice is pure and natural as it is strictly cultivated in our farms.
Horse Gram
Horse gram is considered as a miracle super food that is widely consumed as a staple diet in the southern parts of India. It is rich in nutrients and have plenty of minerals too- phosphorus, calcium, protein and iron. Hence it is known to be very beneficial for human health, as much as it is useful for animal health too. Now let us take a very good look and learn more about the benefits of horse gram for our overall health
Fried Gram
"These are made from Desi Chick peas also known as Bengal gram or kala chana. Desi Chick peas is either dry roasted with salt or without salt to give Daria Roasted Unslated/Salted and Daria Mahableshwar. Roasted Chick peas with the husk removed gives Daria Gotta Large and Daria Gotta Small.Chickpeas are a helpful source of zinc, folate and protein. They are also very high in dietary fiber and hence a healthy source of carbohydrates for persons with insulin sensitivity or diabetes. Chickpeas are low in fat and most of this is polyunsaturated.
Rice Flakes
Product Description:Backed with immense years of industry experience, we are engaged in offering superior qualityRice Poha. Due to its delicious taste and high nutritional value this poha is highly acknowledged among our clients by our clients. Offered poha is known for high nutritional value, rich aroma, great flavor and longer shelf life. The offered poha is processed in the most suitable conditions by our vendor's skilled experts. Apart from this, provided poha is hygienically packed in best grade packaging material to maintain its freshness.
Features
Excellent source of vitamins.
Easily digestive.
Rich in nutrients.
Chick Peas
We are chiefly engaged in the manufacturing and supplying of chickpeas all across the country. Chickpeas, provided by us, are known for their excellent taste, freshness, and high quality. Cleaned and processed by using the latest techniques, our Chickpeas are highly demanded amidst the widespread clients. Chickpeas are a good source of fibers and proteins.
Sago
Sago or sabudana is often considered as a super food which is full of energy and carbohydrates. Sago is basically extracted from the sago palm trees or more importantly from their stem in a starch form. In some regions, sago is also popularly known as tapioca pearls. It is one of the rich sources of starch and carbohydrates and is used as a culinary delicacy in many cuisines, especially in India.
Tamarind
The ripe fruit of tamarind tree is used as a condiment. It is a moderate size to large, evergreen tree, up to 24 mtr in high and 7 mtr in girth. Bark is brown or dark gray, longitudinally and horizontally fissured. Leaves are paripinnate up to 15 cm long, leaflets are 10-20 pairs, oblong, 8-30 mm. Flowers are small, yellowish with pink stripes, pods are 7.5-20 cm long, 2.5 cm broad, 1 cm thick, more or less constricted between seeds, slightly curved, brownish coloured.
Raagi
Ragi is an extremely nutritious millet, that resembles mustard seeds in appearance. Finger millet is especially valuable as it contains the amino acid methionine, which is lacking in the diets of the poor who live on starchy staples such as cassava, plantain, polished rice or maize meal. A grain rich in protein, calcium, fibre and iron, ragi has traditionally been used across the world in varied food products. The hull of the ragi grain is indigestible and therefore the grain is usually hulled before use. This process does not remove or damage the germ, and hence the nutritional content is not lost. The grain is then used as is, decorticated, ground into flour, or malted and ground into flour, which is used to make porridge, laddoo, chowder, ragi mudde, and some savoury snacks too. Realising its health benefits, nowadays people have started mixing ragi with other grains like rice and wheat for preparing traditional dishes like idli, upma and rotis.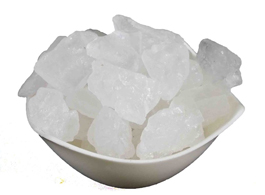 Sugar Candy
The white stuff we know as sugar is sucrose, a molecule composed of 12 atoms of carbon, 22 atoms of hydrogen, and 11 atoms of oxygen (C12H22O11). Like all compounds made from these three elements, sugar is a carbohydrate. These are diamond shaped sugar pieces.
White Till
Full of flavour, crunchy white sesame seeds are widely considered to be a healthy food. Sesame seeds are a good source of dietary protein. Thus they are perfect to form part of a high-protein vegetarian diet.
White sesame seeds are rich in nutrients, vitamins and minerals that are vital for the maintenance of healthy scalp and hair.
They are widely popular as ingredients in food, as a seasoning or as a garnish, and is very commonly seen as a topping for burger buns.
In China, Japan and other Asian countries, sesame seeds are used to flavour bakery items such as cakes, cookies as well as other popular desserts such as sesame seed balls and fried custard.
Puffed Rice
We offer premium quality Puffed Rice for the clients. Puffed Rice is prepared by heating rice kernels in the presence of steam. The Puffed Rice is extensively used in several types of fast foods and snacks. Further, we are a major Manufacturer, Exporter and Supplier of Puffed Rice. The Puffed Rice is packed by us in jute socks and polythene bags to make sure that its quality and nutrients remain intact for longer time.
White /Red Beans
Also known as cannellini beans, the white kidney bean is a large white bean with a firm texture and skin, containing a nut-like flavor. The white kidney bean is popular in Italian cuisine, including minestrones, fagioli's and salads.
Dark red kidney beans are large, reddish-brown kidney-shaped beans containing a robust, full-bodied flavor and have a soft texture. Dark red kidney beans are often cooked or canned as whole beans. They are popular in salads, chili, bean casseroles and soups.
Ground Nut
eanut or groundnut (Arachis hypogaea), is a species in the legume or "bean" family. The peanut was probably first domesticated and cultivated in the valleys of Paraguay. It is an annual herbaceous plant growing 30 to 50 cm (1.0 to 1.6 ft) tall. The leaves are opposite, pinnate with four leaflets (two opposite pairs; no terminal leaflet), each leaflet 1 to 7 cm (? to 2 inch) long and 1 to 3 cm (? to 1 inch) broad. Peanuts are known by many other local names such as earthnuts, ground nuts, goober peas, monkey nuts, pygmy nuts and pig nuts. Despite its name and appearance, the peanut is not a nut, but rather a legume. India is the second largest producer of groundnuts in the world.
Garlic
It is mainly known for blood purifier. Consuming garlic on a daily basis helps to lower cholesterol.
Onion
It will prevent from cancer cells. Onions contain selenium that stimulates immune function.
Vinegar
If you're looking for information on vinegar, ranging from its many uses to the history of this versatile product….you've come to the right place! We invite you to learn how vinegar has been around for more than 10,000 years and how today's vinegar represents the best elements of that product as well as new products to keep up with the changing times. We offer the latest news on vinegar, recipes that use different varieties of vinegar plus uses and tips for vinegar, including using it in your laundry, to clean your kitchen and bathroom and kid's stuff too, such as making "naked" eggs!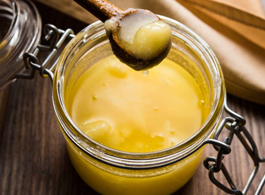 Ghee
every household for its purest quality and the spellbound smell and taste. The clarified butter is made of the best milk from the Indian cows which are fed with grass. Ghee is rich with nutty flavor and the high-smoke point which makes it perfect for sautéing, searing, frying and roasting. Ghee is the rich source of vitamin A, D, K & E and also is a best friend of your kitchen who brings out the best version of any dish.
Dhall - Orid
Urad Dal is a cream colour dal used in trendy South Indian dishes such as dosa, idly and dahi vada as well as finished into spicy dal curry. It requires soaking for a few hours before cooking. The stability of urad dal is generally thicker than any other dals. White urad like other lentils and pulses are first-class supply of protein and dietary fiber. They are low in fat and rich in B complex vitamins, potassium and calcium.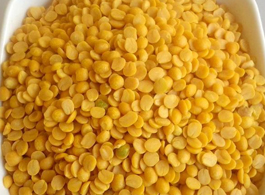 Dhall - Thor
Toor Dal is processed with the most superior technology so that the original protein value is kept at its best; each grain of toor dal is the treasure of flavor of finest quality. It allows you with the dual richness of nutrition and appetizing taste for your family. It is fat free and nature contains designed it to absorb various mixtures of seasonings and spices.
Dhall - Moong
Moong Dal Is Skinned And Flat Yellow Moong Dal Which Is Simple In Food Preparation And Delicious In Serving. It Is Very Light In Digestion Compare To Other Legumes. It Is A Fine Supply For A Variety Of Minerals Vitamins And Vitamin B5. It Also Provides Significant Amounts Of Thiamine (Vitamin B1), As Well As And Vitamin B6. In Addition To This, It Includes High Levels Of The Minerals Iron, Manganese, Magnesium, Zinc And Phosphorus.
Dhall - Mysore
Considered as an important part of a vegetarian diet in the Indian subcontinent, masoor dal is know for its high levels of antioxidants and also as a good source of iron and potassium.
History
Considered as an important part of a vegetarian diet in the Indian subcontinent, masoor dal is know for its high levels of antioxidants and also as a good source of iron and potassium. Apart from being used in delicious khichadi, it's usually eaten in the form of curries and is also cooked in combination with other vegetables.
Dhall - Channa
Chana dal is a nutty flavored legume; it is a storehouse of nutrition like zinc, calcium, protein, fiber and folate. Chana dal is also called as Bengal gram and is closely related to chickpea family . Chana dal is an integral part of every Gujarati cuisines. Popular dishes like khaman, dhokla and bhajiya are prepared from it. The most common dish made from chana dal in other parts of India is curry .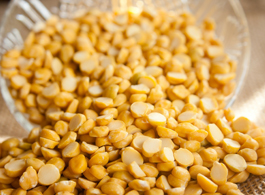 Turmeric Powder
A garden-fresh turmeric powder that has a golden-yellow colour. Known for its high carcumin (colour property) content. It is a popular variety in India, where turmeric is used as a key colouring agent in 'curries'.
Turmeric has a mild, earthy and woody flavour. It stimulates protein digestion, and is an excellent blood purifier. The use of turmeric as a colouring agent in food dates back as far as 600 B.C. In medieval Europe, turmeric was known as Indian Saffron.
Chilli Powder
We offer finest quality Red Chilli Powder made using quality red chillies that is crushed in the powder form to add spicy taste and color to several cuisines. These red chillies are hygienically processed to ensure its purity. Our Red Chilli Powder has uniform particle size and longer shelf life. We offer Red Chilli Powder at market leading price.
Coarinder Powder
We have been involved in production and supply of world class Coriander Powder, offered by us, is made from the best hand-picked coriander procured from best cultivators from all over India. Processed in the highly hygienic environment, our Coriander Powder is uses quality ingredients. We offer Coriander Powder at market leading prices within promised delivery period to make sure that quality of the product is not hampered.
Cumin Powder
Cumin Powder is one of the many spices, offered by us. We offer Cumin Powder that is used in the preparation of almost every dish as it adds a distinct aroma. Our Cumin Powder is in huge demand because of its scent, taste and flavor. We supply Cumin Powder in safe packaging at reasonable prices.
Mustard Powder
Finely ground mustard seeds make mustard powder.The powder is a mixture of brown and white seeds, with added saffron or tumeric for flavor and/or color. It is a popular ingredient since the flavor does not build or persist when used. This when mixed with water or milk forms a paste used in sandwiches, wraps, burgers etc with a pungent aroma. You can store mustard powder in airtight jars for up to six months.
Jaggery
Jaggery is a natural sweetener that is gaining popularity as a healthier alternative to refined white sugar. It is prepared from the sap or the juice of plants that contains a considerable amount of sucrose or sugar. This includes plants like sugar cane and certain palms like date palm and Palmyra. Traditional jaggery is unrefined and non-distilled, so no chemicals are used in making it and all the nutrients like magnesium, iron, calcium, and phosphorus are retained.